The essential HR
software for SMEs
Look after your people and your time, with the most cost-effective HR software on the market.
Escape the paperwork stranglehold, breathe easy and get back to what you do best.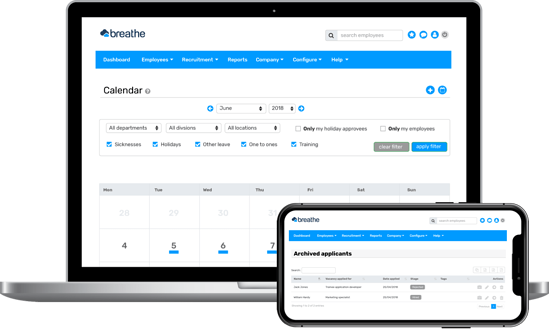 Effortless people admin
Breathe is the smart way to manage your HR – with all the tools you need to support your business, together in one place. No more hours lost to menial tasks.
With your new super easy-to-use HR admin platform, you can safely access your staff holiday planner, view and download employee documents, and manage your appraisals and 1-2-1s – wherever you are. And there's always support on hand to help you get the most out of your new system.